Laminate for offices
Working on laminate – office with laminate flooring
Are you looking for a suitable floor covering for your office? Then you should ask yourself first how much the floor in your office is used. Depending on this, you can chose different usage classes of laminate for the office. Otherwise you have a free choice – with laminate you can design your office in a wide variety of styles. Find out here about laminate for offices!
Which usage class should be used for laminate for the office?
When thinking about laminate for the office you should make a distinction: are you looking for flooring for your own study in the basement? Or for a larger office? Or even for a conference room? Different usages classes are provided for these different types. For your own study in the home you can use a laminate with usage class 31 – 33 for residential applications. For a larger office, a laminate for the commercial area from usage class 32 would be recommended, and when choosing a laminate floor for the conference room, it is best to go for NK 32-33 for the commercial area, depending on how heavily frequented the conference room is.
Is laminate too loud and sensitive for office spaces?
The first step, as mentioned above, is to choose the right usage class for your requirements. And you don't need to worry about the noise of chair castors on laminate in the office. The integrated footfall and impact sound insulation of LOGOCLIC® laminate for the office prevents loud noises from the castors. And wear and tear from the castors of office chairs is no problem for laminate in the office either: the laminate is scratch-, impact- and abrasion-resistant and thus extremely robust. If you are still worried, use an office chair protection mat.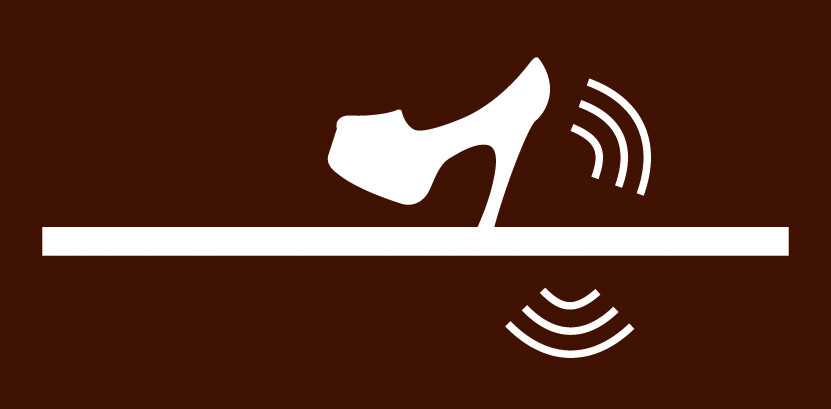 You also have a free choice when it comes to the look of laminate for the office
Whether you prefer a rustic, elegant or very simple look: LOGOCLIC® has the right laminate flooring for your office for every decor requirement. Whether laminate with a floorboard or tile look, light or dark or even a longboard – choose the laminate that best suits your office. Then all you have to do is lay it. And thanks to the simple click system, it's child's play!
Take a look at the different product lines of laminate for the office, make your decision and find out where your local BAUHAUS is.