30568453
Molde Oak
30724440
Calais Oak
Aquaprotect Smart SIlent
Due to integrated impact sound insulation, Aquaprotect smart silent reduces impact sound by approx. 50% and footfall noise by approx. 20%. Quiet in the living room, in the kitchen and even in the bathroom.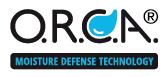 Decors
1288 x 195 x 6+1 mm
Paket: 9 Paneele | Contents:
2.26 m²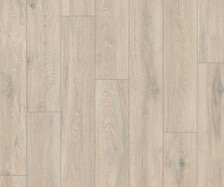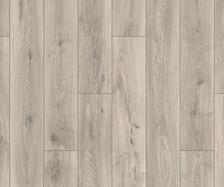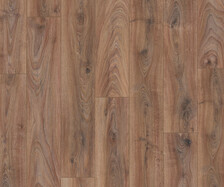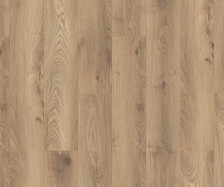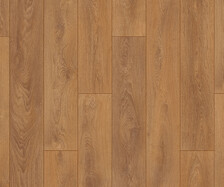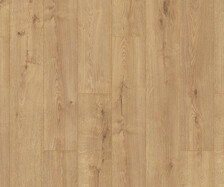 Water-resistant and ultra-quiet
Aquaprotect smart silent offers even more advantages – a beautiful and uncomplicated partner, easy to install thanks to the 1clic2go Pure+ laying system and also extremely quiet - just to name a few plus points. The integrated impact and footfall sound insulation reduces impact sound by up to 50% and footfall noise by up to 25%.
Whether with hot water or regulated electric underfloor heating or without – Aquaprotect smart silent is definitely a foot-warming partner in daily life, and thanks to O.R.C.A. Moisture Defense Technology it also stands up to water.
O.R.C.A. – simply better
The wood fibers are mechanically processed multiple times in this production process to obtain especially small fibers. In the subsequent process, a special organic binding agent encloses the fibers and thus isolates them from moisture.
O.R.C.A. Organic Rigid Coreboard Antistatic. Moisture Defense Technology
Wholly ecologically minded
100% CO2 neutral! The production of the carrier board releases less CO2 than was stored in the trees used to produce it. The purely biologically based components are absolutely organic. This also applies to the innovative 1clic2go Pure click connection.
Due to the nature of the surface coating, a reduction in bacterial activity is achieved without the use of biocides.
The environmentally friendly laminate Aquaprotect smart silent is certified with the Blue Angel eco label and by the Cologne eco-INSTITUTE.
There's no daily life without mishaps
Be it in the kitchen, in the bathroom or dining room, mishaps happen almost every day. The mop bucket tips over, a glass falls from the table or the pasta water boils over. However, with Aquaprotect smart silent, there is no need to panic when these daily disasters happen. You can take your time to sort out the mishap.
Things should be nice and bright
Floor-to-ceiling windows or conservatories, in particular, are a challenge for many floor coverings. Temperature fluctuations and long direct exposure to light can cause unsightly discoloration over time. However, this is not true of Aquaprotect smart silent. Compliant with Level 6, the highest Blue Wool Scale level, Aquaprotect smart silent performs excellently in rooms with strong light incidence.
Installation made easy
The click connection on Aquaprotect smart silent, the 1clic2go Pure+ system, is extra-stable. Due to this click connection, no liquid can penetrate the flooring. The O.R.C.A Moisture Defense Technology makes it possible to lay large surfaces without expansion joints*. The flooring can be installed without transition profiles between rooms with similar climate conditions (please observe Laminate Laying Manual).
| | |
| --- | --- |
| Core material: | HDF |
| Certification: | PEFC |
| Usage class: | Usage class 23/33: for high-use residential areas/for high-use commercial areas |
| Suitable for: | Underfloor heating |
| Mechanical protection: | Pressure-resistant, scratch-resistant, impact-resistant |
| Anti-slip: | DS |
| Abrasion class: | AC5 |
| Chair castors suitable for: | Private use |
| Fire behaviour: | Cfl-S1 |
| Environment/health: | Low-emission, solvent-free, free of softening agents |
| LOGOCLIC® warranty: | 20 years |