Glossy laminate flooring
A glossy laminate floor brings shine to any room
Laminate flooring is available both in matt and glossy finishes. The latter looks noble, exuding a touch of elegance. Laminate flooring from LOGOCLIC® is available in various decors, from oak through maple to a tile look. Depending on the choice of dark or light laminate, you get a different style, and if you then choose a glossy laminate, you can achieve still more effects. Gloss refines a floor, making it an eye-catcher in your home or office. Here you can find more information about laminate with a shine.
Laminate flooring gets a special look with a glossy surface
Laminate flooring is a practical floor covering that is of high quality and inferior to real-wood floors in very few respects. Glossy laminate is not only suitable for extravagant living areas, it looks good in any room. Because glossy laminate can be combined with different furnishing styles and conjures up a special look in the room.
Does glossy laminate become dull quickly?
Glossy laminate has a reputation for quickly losing its shine. This is not the case with laminate from LOGOCLIC®. Because LOGOCLIC® offers top quality at affordable prices. Thanks to a special surface coating, glossy laminate is very robust as well as impact-, abrasion- and scratch-resistant. Glossy laminate can thus withstand the rigours of everyday life. Even when exposed to sunlight, glossy laminate neither loses its shine nor does its colour fade. Because LOGOCLIC® laminate is light-fast, does not discolour and retains its glossy surface structure for a long time.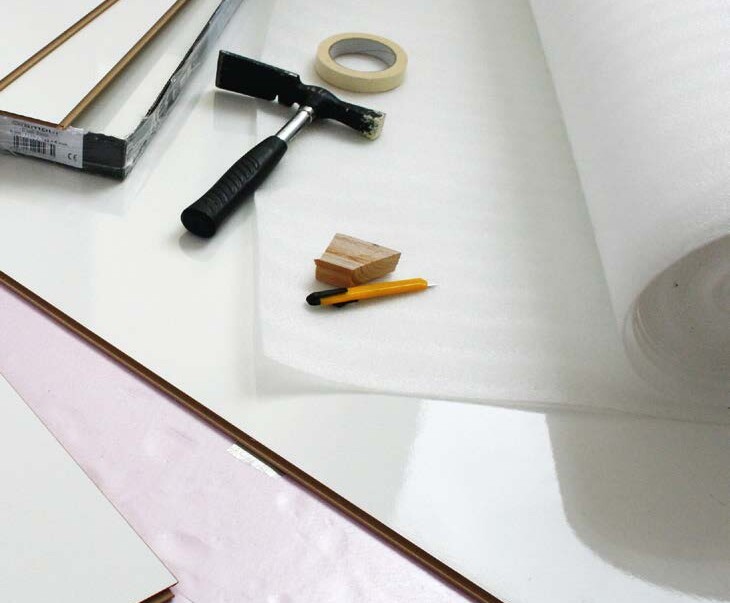 Find your ideal laminate – glossy laminate from LOGOCLIC®
At LOGOCLIC® can choose from different product lines. Do you prefer rustic? Then we can recommend the Vinto series. Or are you more the classical type? You prefer laminate in a tile look? Then go for the Ceramico product line. This conjures up an exclusive atmosphere in your home in no time at all, without the cool effect that real tiles bring. As you can see, laminate is not only versatile, it is also extremely practical!
Have you found the right glossy laminate? Use the shopping planner to write your individual shopping list. This will ensure that you don't forget anything when shopping, including accessories. Have fun browsing!