What needs to be taken into account for wall gap?
Laminate is a wood-based material, the volume of which increases under the influence of moisture and decreases in a dry environment – this is known as swelling and shrinkage. This is why it is essential to maintain a clearance from the wall when laying the laminate. The clearance should ideally be between 12 and 15 mm; at least the thickness of the material.
Tips for maintaining the wall gap
When laying laminate, you should leave a gap between the laminate and the wall so that the laminate does not lift if it swells. To do this, use your own laminate wedges or use sections of the laminate flooring that you simply insert between the laminate and the wall. This will ensure regular spacing between the wall and the laminate.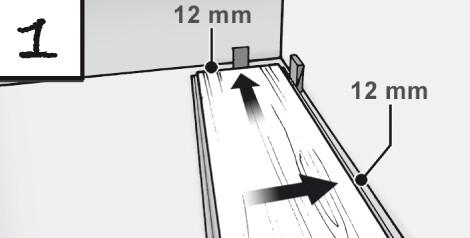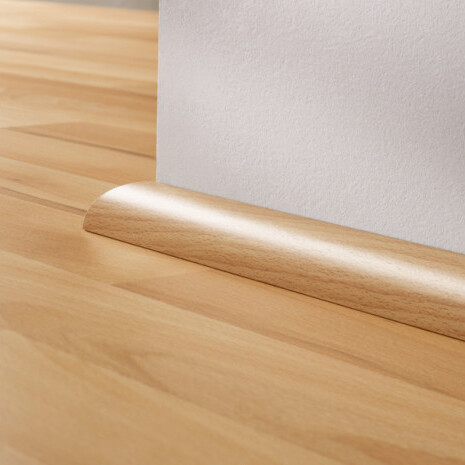 Concealing the gap to the wall
You will find skirting boards in various colours and decors at LOGOCLIC® to hide this necessary gap. You can use these to decoratively cover the gap to match your laminate flooring. Skirtings are available for screwing, gluing or in the practical click system.
Click here for instructions on how to lay laminate flooring!