How do I fix skirting boards in place?
All LOGOCLIC® skirtings are different. Most skirting boards are fixed using installation clips, but installation using an integrated carrier rail or using adhesive is also possible.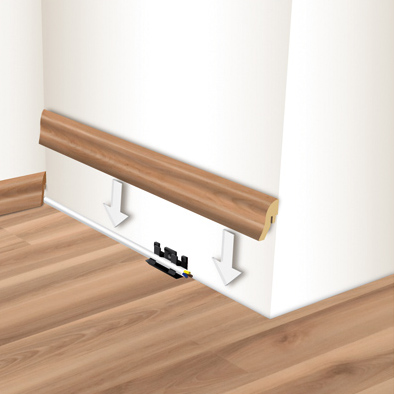 Installation using clips
This type of installation is quick and straightforward: clips are screwed to the wall, then the skirting board is attached to the clips. This type of attachment makes it possible to remove the skirting boards again at any time and to replace them.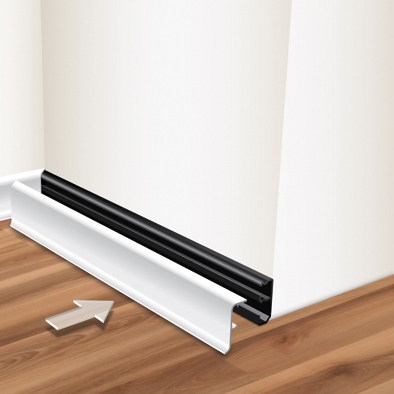 Installation using integral carrier rail
Here, in a similar method to the clips variant, the carrier rail is screwed to the wall. Then the skirting board is quickly and easily clipped on from the front.
Installation using adhesive
With this variant, assembly adhesive is used. This has to be bought in addition to the skirting board. Apply the adhesive first and then glue the skirting board to the wall.
Another possibility of attaching skirting boards is by using screws or nails. However, this variant does not look as good as the others, since nail and screw heads always remain visible.
LOGOCLIC® offers various skirting boards in different types of application and decors – the respective installation instructions and photos can be found on our website.