What is the best way to clean and care for my LOGOCLIC® laminate flooring?
Laminate from LOGOCLIC® is extremely easy to maintain, smooth and sturdy. It is difficult for dirt to stick. For this reason, it is sufficient to vacuum or wipe down with a damp cloth. Fine dust can be removed in no time. This makes simple and straightforward cleaning of the laminate flooring possible. Nevertheless, you should heed a few basic rules to ensure long years of enjoyment of your laminate flooring.
How best to clean and care for your laminate
Before cleaning, the floor should be vacuumed or swept to remove coarse dust and dirt.
In the next step, the laminate floor is mopped. Here, the rule is: use as little water as possible. Experts call this damp cleaning – only just damp, as if the floor has been wet by a light mist. If too much water is used, the water can collect in the joints, leading to swelling of the coreboard.
If you like, you can wipe the floor down with a dry cloth afterwards – preventing streaking.
You can also add LOGOCLIC® laminate cleaner to the cleaning water. This contains additional care substances which serve to maintain the optimum appearance of the laminate floor.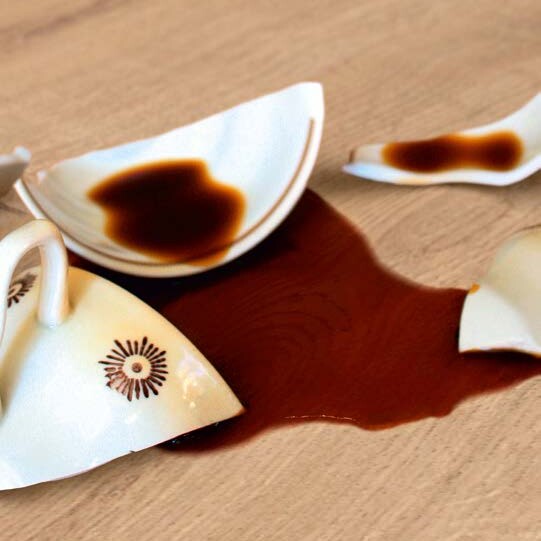 The right laminate cleaner
When selecting the laminate cleaner, make sure it does not contain any waxes or oils. This is because, unlike real wood floors, these cannot penetrate the laminate floor and leave a smear film on the surface. This results in wiping smears when cleaning and footprints when walking on the floor.
LOGOCLIC® has the right laminate cleaner for you – for ideal laminate cleaning.